Slider One
Dr Susenjit Prasad Mahato
Laparoscopic Surgeon | Gallbladder, Appendix, Hernia, Colorectal Surgeon | LASER proctologist
Slider One
Dr Susenjit Prasad Mahato
Laparoscopic Surgeon | Gallbladder, Appendix, Hernia, Colorectal Surgeon | LASER proctologist
If you are looking for laparoscopic surgery in kolkata, you can connect with Dr. Susenjit Prasad Mahato for the best and reliable treatment. Laparoscopy Surgery is performed in the abdomen using few small incisions with the aid of a camera. This procedure is also known as keyhole surgery or minimally invasive surgery.
LASER Proctology deals with the treatment of Piles, Fissure and Fistula using high energy LASER. It causes less pain, less blood loss and less scar than conventional proctology. Dr. S.P Mahato is a renowned laser surgeon in kolkata.
Gastro-intestinal
Surgery
Gastrointestinal surgery involves intestinal resection & anastomosis. It is performed for the treatment of various diseases of stomach & intestines like ulcerative colitis, crohn's disease, intestinal obstruction, cancer etc. Dr. S.P Mahato is an eminent gastrointestinal surgeon in kolkata.

Breast & Endocrine
Surgery
This is a surgical branch to treat patients with both benign and malignant conditions of breast and endocrine glands. The endocrine gland is typically made up of thyroid gland, adrenal glands and parathyroid glands. Treating Breast & Endocrine related problems Dr. S.P Mahato is also specialized in Breast & Endocrine Surgery.
Advanced Laparoscopic Surgeon and LASER Proctologist
Dr. S. P. Mahato Laparoscopic surgeon in Kolkata
Dr. Susenjit Prasad Mahato (MBBS, MS, FMAS, MRCS -I (UK)) is one of the best gallbladder appendix and hernia surgeon in kolkata. He did his Bachelor of Medicine and Bachelor of Surgery (MBBS) from R.G. Kar Medical College, Kolkata and completed his Masters (MS) in General Surgery from Burdwan Medical College. Thereafter, he pursued Fellowship in Minimally Access Surgery (FMAS) from AMASI and MRCS I from UK. He is a life member of ASI (The Association of Surgeons of India) & AMASI (Association of minimal Access Surgeons of India).
His areas of practice are basic and advanced laparoscopic surgery, laparoscopic hernia surgery, GI surgery, LASER proctology and other various general surgical procedures. Currently he is practicing as a Senior Consultant Surgeon in AMRI Hospital Mukundapur, Ruby General Hospital, ILS Hospital Salt lake, Spandan Hospital and Charnock Hospital. He is extremely popular among his patients as not only the trusted laparoscopic surgeon in Kolkata abut also as a good human being.
Learn More..
Happy Patient Appreciation
Happy Patient Appreciation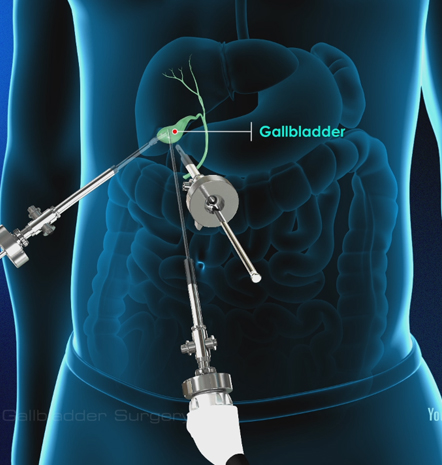 Laparoscopic Gallbladder Surgery
Laparoscopic Cholecystectomy becomes the Gold standard for any Gallbladder related diseases. It is a key hole surgery in which small cuts are made and specialized tools are used to remove a diseased or inflamed gallbladder.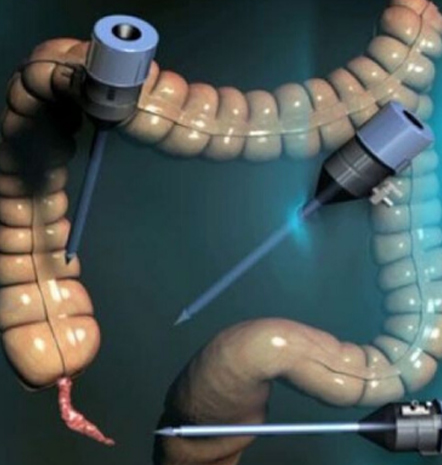 Laparoscopic Appendicectomy
Laparoscopic Appendicectomy is the Gold standard treatment for appendicitis and most of the appendix related diseases. It is crucial to remove the appendix before the appendix get ruptured. Once an appendicectomy is performed, most people recover quickly and without complications.
Laparoscopic Hernia Surgery
Laparoscopic Hernia surgery is done to repair the tissue defects of ventral, umbilical, spigelian and inguinal hernias. The laparoscopic technique results in faster recovery, less pain and earlier discharge from hospital.
LASER Surgery for Piles, Fissure & Fistula
LASER surgery has revolutionized the treatment of piles, fissure & fistula. The procedure produces less bleeding & pain. After surgery patient can be discharged in the same day. The recovery after the surgery is generally short and effortless.
Gastrointestinal & Colorectal Surgery
Pain arising from these abdominal organs can be nearly unbearable. That's why we offers surgical solutions that get one back to living a pain-free life at the earliest.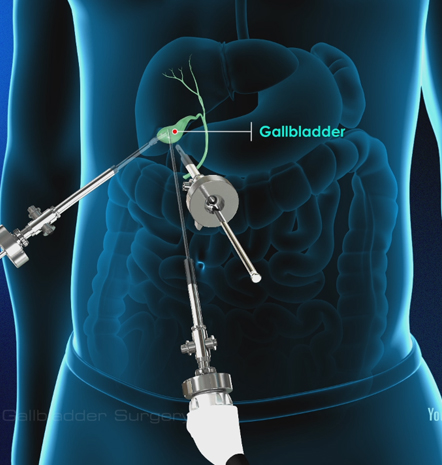 Hepatobiliary, Pancreas & Spleen Surgery
These are important organs that add in digestion and perform a variety of complex jobs for proper body function. Diseases and illnesses of these organs can be complex and require a specialist for proper treatment.
Breast and Endocrine surgery
The division of 'Breast & Endocrine Surgery' is committed to providing personalized, comprehensive care for patients with a broad array of benign and malignant tumors arising from breast, thyroid, parathyroids and adrenal glands.
General Surgery
General surgery is the basic specialty of the surgery. Although its scope is broad, it generally deals with the cysts, tumors, sinus, fistula, infection, abscess, and injuries involving the abdomen, chests, back, limbs, head and neck areas.
Image Gallery
press release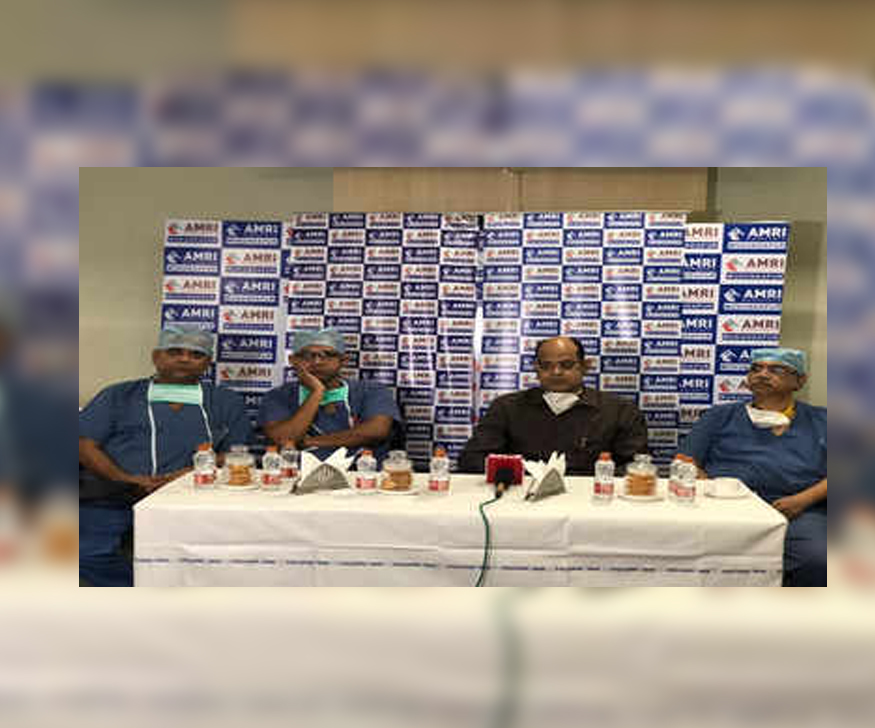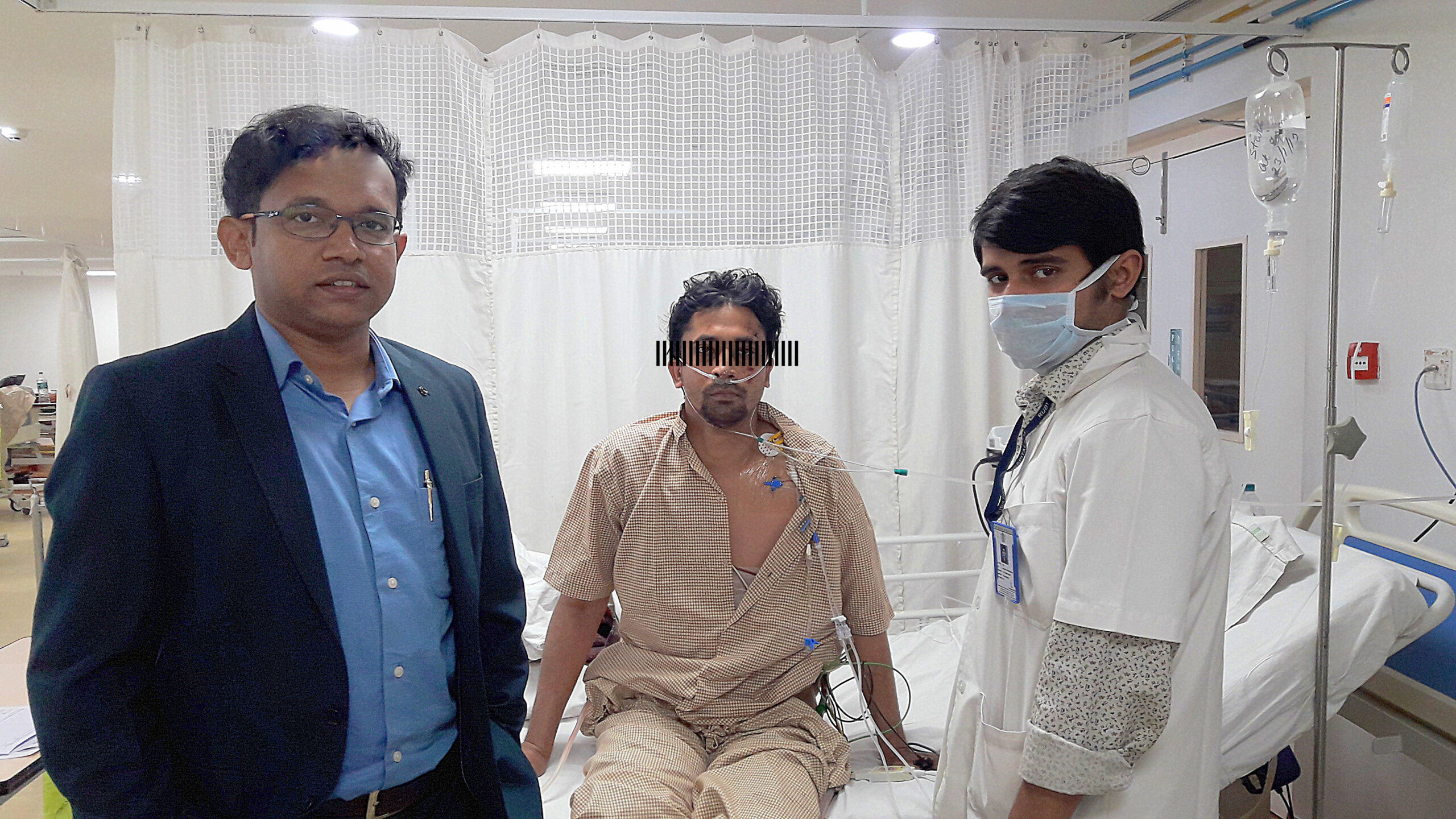 P-231, Block B, Lake town. Opposite to Lake town Girls school. Kol 700089.
+91-8335042286
+91-9434219700
230, Pano Rd, behind Metro Cash n Carry, Purba Jadavpur, Mukundapur, Kolkata, West Bengal 700099
+033-66800000
+91-9434219700
VIP Rd, near Disha Eye Hospital, Tegharia, Kaikhali, Kolkata, West Bengal 700059
03340617171
03340617180
+919434219700
16A Rajdanga Gold Park, Kasba, near Tribarna Sangha. Kolkata- 700107 (Near 6 Ballygunge Place Thali.)